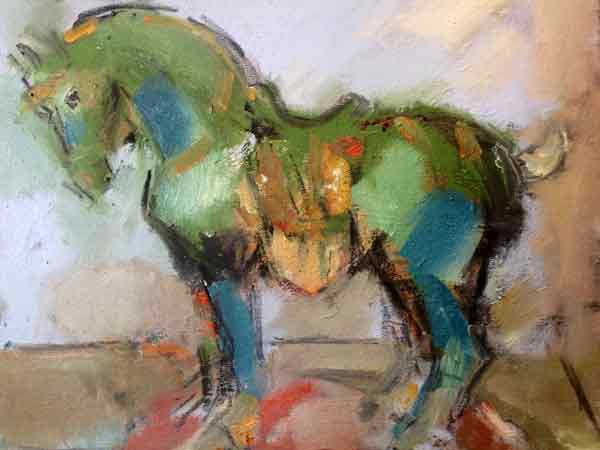 Recent artwork available by Ghislaine Howard.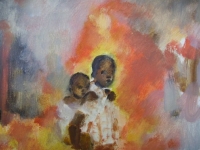 365 is a series of pieces, each measuring 6 x 8 inches, which are daily meditations on one news image from the Guardian newspaper.
I have been making them consistently every day since October 2006.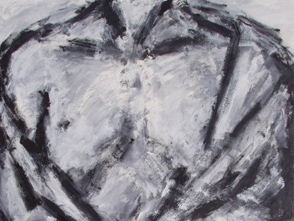 A sequence of paintings and drawings in association with Liverpool Hope University College and with the support of Amnesty International
Ghislaine Howard worked with Liverpool Hope University College to produce – as their millennium project – an exhibition of paintings and drawings taking as their subject matter the Stations of the Cross.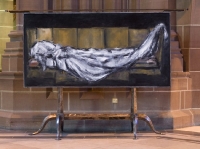 The Empty Tomb is the culmination of Ghislaine's Stations of the Cross series.
It was made for Liverpool Anglican Cathedral in 2000 and has been touring British cathedrals since, returning to Liverpool every two years.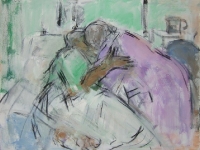 Ghislaine Howard is a painter of powerful and expressive means.
Her works deal with the human condition, charting and interpreting our shared human experience. She is best known for her ground-breaking exhibition concerning pregnancy and birth, the first of its kind, at Manchester City Art Gallery, A Shared Experience. The exhibition attracted much critical acclaim.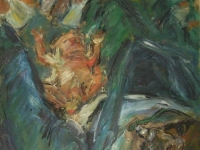 In 1992-3 Ghislaine was commissioned by Manchester City Art Galleries to spend four months as artist-in-residence at St Mary's Hospital maternity unit in Manchester.
The resulting exhibition, A Shared Experience,was shown at Manchester City Art Gallery in 1993 and at the Wellcome Foundation in London in 1994.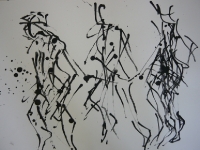 In October 2009, I began an informal working relationship with the Podiatry Department at Salford University.
I had already embarked on a body of work concerned with the universal human activity of walking provisionally titled Seven Ages: The Walking Figure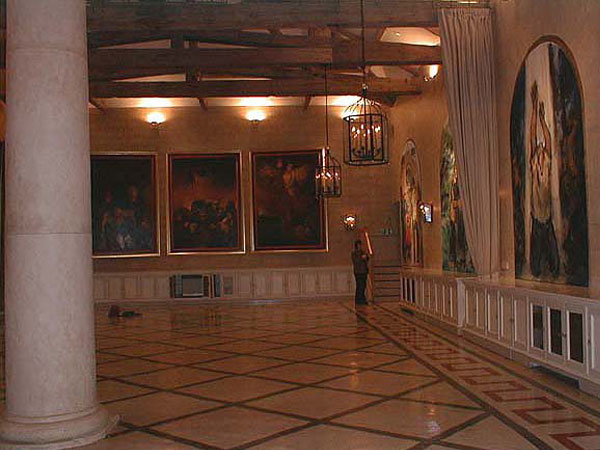 When St Katherine's Chapel was built in 1930 it was planned that  the chapel would one day be enriched in colour and texture by a painting situated in the large arched space behind the altar.
After 73 years this came to pass with the completion in July 2003 of a new work by Ghislaine Howard on the theme of The Visitation.