We would like to invite you to be our guest for the weekend, sharing with a small group of like-minded people a mix of informal illustrated lectures, practical workshops, beautiful scenery and home-cooked food.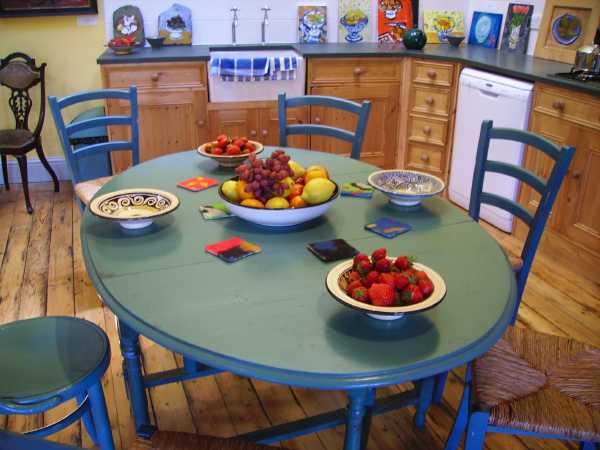 The activities will take place in Ghislaine's studio and gallery and our home, both of which are situated in the centre of Glossop.
Glossop is on the edge of the Peak District National Park within easy reach of Manchester, Sheffield, Chatsworth and the Yorkshire Sculpture Park.
It is a town that developed in the nineteenth century; it's centre is dominated by proud civic and industrial architecture of that period. The studio gallery is a lovingly restored Victorian stable block and our house – a converted tripe factory – overlooks the River Etherow and recently featured in an article in Home magazine.
Each weekend will be centred upon a particular theme that will be explored in art, music, poetry and literature. You will have the opportunity to become involved in the creation of original artwork. No previous experience is necessary – the activities will accommodate those already competent and those who simply wish to have a go.

You will receive one-to-one encouragement from Ghislaine and Michael to work independently or with others to create exciting and imaginative art works using paint.
Short excursions into the landscape will be followed by illustrated talks on various artists and writers, there will be workshop sessions, music and poetry punctuated by conversation and home-cooked food.

Accommodation
You will stay in one of several superbly appointed guesthouses situated in the beautiful Derbyshire countryside a few minutes from the town; each characterised by their own particular charm, comfort and atmosphere.
For an example of the type of accommodation, see Allmans Heath Cottage.
If you wish to extend your stay, this can easily be arranged.
We limit the numbers attending any one weekend to ten people.
Non-participants are welcome – Glossop and the surrounding area supports a wide variety of activities that should be attractive to a broad range of interests.
The cost for each weekend includes accommodation, all meals, one to one tuition; all materials and any transfers to and from the bed and breakfast to the studio or other venues.
All the food is home cooked – Glossop is home to Mettricks butchers, recent winners of the BBC Radio Four Food Programme's best local retailer and numerous other awards; Sowerbutts, our local greengrocer, is a name familiar to many from Gardener's Question Time and we have an excellent local bakery and fishmonger.

Please let us know if you have any special dietary needs.
Specially tailored short breaks can also be arranged.
For more information please contact Ghislaine or Michael on 01457 852368 or email
---