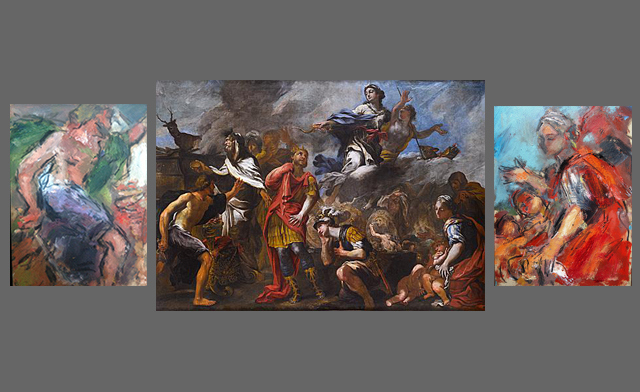 ---
Ghislaine Howard will be exhibiting new work in the 'Young Masters Dialogues', The Cynthia Corbett Gallery, London.
The exhibition features a selection of contemporary works, made or placed in response to the Sphinx Fine Art Old Master Collection.
Ghislaine's work is exhibited alongside the original Carlone painting until 24 October 2015, curated by Daisy McMullan.